Posted in Moving tips
Published on Tuesday, 11 November 2008
No Comments
When your move is completed, you値l be ready to take care of numerous other tasks that are related to your move. There are some great after moving tips you should know about like unpacking your belongings just after you move. Getting a head start with your packing before you move is just as important as unpacking when your move is completed-the sooner you start, the easier it will be! You should unpack removal boxes which contain items you値l defiantly need like your kettle, bed linen and, clothing. Unpacking these items first will make settling into your new home a lot easier! Once you have unpacked these items, you can get on with unpacking the rest of your belongings as well. By following an after moving tip like this one, you will be able to unpack your personal essential belongings which will reduce your stress levels when it comes to the rest of your unpacking because you will have already unpacked all of the important items first! Another great after moving tip is to ensure that the lights in your new home are working properly. There is nothing worse than moving into a new home only to find that the lights aren稚 working. Hopefully you will have remembered to pack some light bulbs if this is the case and, the problem is not due to an electrical fault!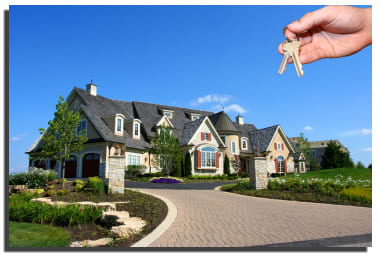 Furniture like beds and, chairs should also be unpacked as soon as you move into your new home. You should also unpack and, hang up your curtains when have just moved into your new home as well. Another useful after moving tip is to check that the front door of your new home can be locked correctly. You should also check that the windows and, any other doors which lead directly into your new property can be locked correctly as well. This will ensure that your new home is secure. If your new home has an outdoor garden, you should double check that this space is safe and, secure as well. If you have any young children, you値l want to ensure that they will be able to play safely outside, or, ensure that your entire property is secure. After your move has been completed you should also make sure that you have informed your gas, electric, telephone and, other domestic companies of your new address. Now you have moved into your new home mail and, other important notifications from these companies should be sent to you at your new address. Most importantly, you should also check with your bank and, confirm that details of your new address have been registered as well. Once you have settled into your new home you should take a short walk around your new area. If you are not familiar with the area that you have just moved to, this will be a great idea! Taking the time to get to grips with your new area will also give you the opportunity to meet some of your new neighbours as well.
Before you plug in any electrical items like your TV, you should check that the socket you are plugging the item into is safe. It is also a good idea to check that all the sockets in your home are safe as well before you plug in any electrical device. Simple after moving tips like these ones will help you to settle into your new home. After your move is completed, you値l be able to relax when you follow these great tips. Moving should be an enjoyable experience from start to finish, so, after moving tips like these ones are a great way of making sure that after your move is completed-you値l be able to have the best after moving experience!