Posted in Moving tips
Published on Monday, 01 December 2008
No Comments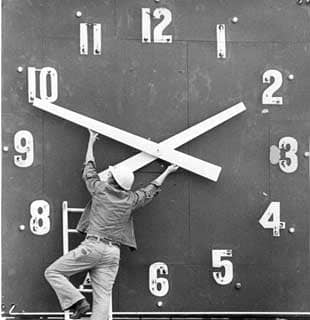 Time is one the most inportant points in the moving process.You should strictly observe too much engagments and of course hours and holidays.Before start aranging the packing and the moving company you should follow your and your family's schedule:
-the school terms of your children and the vacations they have according the school policy;recommended to use the long vacation-summer one
*if it is impossible to observe these terms you should contact the teachers or even the school director and to discuss this matter.You might need to feel some documents if you want your children to quit school earlier
-ask your husband/wife how is spread his time according the working chart (the time he/she quit the old work and the date he/she starts the new one)
-last see your job's schedule and all dates connected with some special events in the old and new place to work
If you are in hurry to go to the new place because your new job is the first point to observe you should urge to arrange all the above steps.It is really important to act according all engagments of your family and it is good not to blame some other else.
It is not a good time to arrange your moving during national holidays,Christmas or Easter.All institutions are closed during this time and this will disturb all the moving process.
You should also think about if you will move in a week day or during the weekend.
After you all the above is done you should pass all this information to your family and moving company.