3 Tips On How You Can Lower Your Moving Cost
Published on Friday, 18 December 2009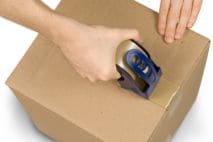 Moving is not only stressful, it can also be expensive. Basically, you need to shell out an amount for the moving materials and moving vehicle. In addition to this, you will also spend an extra amount for the unexpected and unrealized expenses. Examples of these are the need to repaint some sections of the old house or to replace a flat tire in the middle of the travel.
But of course, you can still save yourself from spending an astronomical amount for your move. By being wise and by planning ahead, you can significantly lower your moving expenses. Below lists the three ways you can follow to cut-off your moving costs:
1. Obtain multiple estimates: For you to get the best rate, you are advised to inquire to multiple companies about their offered estimates. Also, find out what other charges might be added along the way.
2. Do it yourself: Move without the help of the professionals. Here, you will be the one to perform every moving task, including the driving. You simply need to spend an amount for the moving truck you will hire.
3. Catch the best timing: The moving season starts from May to September. Hence, moving in this season can be also expensive. To help you save some amount, you can consider relocating in the middle of the month. Moving in the off-season is a very practical way to save some more pennies.
Essentially, planning ahead plays a big part for you to lower your moving expenses. Through this, you will be able to spend your extra money on the unexpected and unrealized moving expenses at least.
MORE NEWS AND TIPS