5 Advantages of a Moving Insurance
Published on Tuesday, 15 December 2009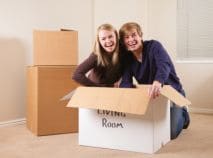 People usually see a moving insurance as a waste of their money. But these people don't realise that a moving insurance has actually many advantages. Here are five of them:
1. Offers a worry-free move- a certificate of insurance offers an "all risk" insurance policy that provides comprehensive protection of your household goods against loss or damage.
2. Provides automatic replacement- a moving insurance promises to replace or repair any damaged good that you have entrusted under their care.
3. Includes protection against natural calamities and civil crimes- insurance covers damage or loss even from acts of nature, such as hurricanes, high winds, tornadoes, earthquakes, etc., and from civil offenses, like riots, strikes, civil commotion, theft, etc.
4. Asks for little compensation- contrary to the popular notion, a moving insurance is usually cheap, even if you are going for the all-benefits-inclusive package.
5. Extends there service even after the move- if your household goods go into storage, insurance includes at no additional cost coverage for up to 90 days, depending on the terms and conditions. If your storage period exceeds 90 days it is possible to obtain extension coverage at a nominal cost.
Based on the above given information, do you still think that a moving insurance is a waste of money? Or you already realise that it is a wise use of cash?
MORE NEWS AND TIPS