A Few Tips on Moving Long Distances
Published on Friday, 13 November 2009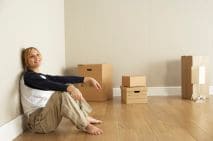 Regular moves within one small area is a big event in itself, more so when you plan to move long distance from on area to another. And the greater the distance, the more difficult and stressful it will be.
One of the keys here is to hire the right moving company. You should invest in hiring a moving company that is experienced in moving to the particular location your new home is located in. Keep in mind that there is also a greater chance for things to go wrong in long distance moves, simply because of the distance factor. So you should not take any unnecessary chances with your choice of moving outfit.
In long distances, more planning and logistics need to be set up, so you will need to be earlier in everything. Executing long distance moves on the fly is an invitation for a lot of stress, cost, and risk on your part, so best avoid rushing things if you can.
Also make sure to file the change of address where applicable and settle all outstanding balances. You'll be living a new and fresh life where ever you are going, and having obligations related to your previous place of residence would be inconvenient to still have hanging over your shoulder.
MORE NEWS AND TIPS