A Guide to A First Time Move
Published on Tuesday, 20 October 2009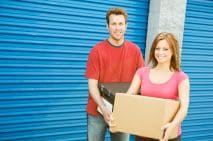 Many people have never even experience the act of moving out, but they already have the notion that this is one of the most stressful acts ever to be experienced by man. Of course there are other stressful acts, but moving out has so far been one of hardest to make less stressful.
With so much packing to do, and with so many dimensions to consider, packing alone for the 'big' move is hard enough to make any person's life a nightmare. Even the act of finding movers can be stressful as there are countless of these companies, each with their own quotations, claims of satisfied customers and good service.
In speaking of movers, you need to remember this. Movers come in all manner of services. Some are part-time movers, while other basically does it as a service full-time. You really need to get the best movers as they will certainly help in making the process of moving out and in easier.
Good movers will have all manner of experiences in the art of moving. And you'll need this experience if you want to make moving out less stressful. Experiences and good management will even help you as they try to move your items that you'll think are highly impossible to move because of their weight, fragility and dimensions, as well as the place to move out and in.
MORE NEWS AND TIPS