Basic Guides to Office Removals
Published on Thursday, 03 September 2009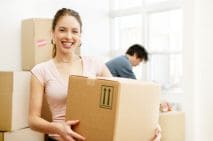 Hassles, pressures, and stresses. These are the common adjective used when relocation is described. Almost every adult know the common difficulties brought by moving, especially when it will be office relocation. But don't be threatened if you are planning to move your office into a new location, what you need to do is to prepare and plan and this venture can flow smoothly.
Of course, before you can prepare and plan for your move you will need first to know the important matters about moving. Since you plan to have an office removal, you will need a good advice about it. To start, the first thing you need to note when looking for office removal company is the one with good storage facility. Of course, you will value too their moving process including the other services they offer.
In case you only have few things to store, you can consider hiring an office removals mini van. But in case you currently have a lot of things in your office and you are about to transfer to a smaller space, you may consider disposing some of them. Keep in mind that you will pay by the number of things that you have in office removals.
MORE NEWS AND TIPS