Convenient Office Moves
Published on Saturday, 17 April 2010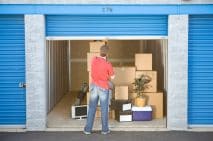 Moving your office is hardly an easy task. Just one home with a few people can be a real logistic challenge, what more when it comes to an organizations with a dozen or so people?
Office moves are even made more difficult and tricky because of the factor of production, which plays a large role in any move. Moving means a stoppage of work which in turn leads to less production and thus a possible loss or dip in profit. And for any businessman or manager, lost profit is not a good thing, and must be prevented at all costs.
Managing your office move is the key to all of this. One of the first steps you should take is to plan way ahead. Inform everyone involved so they can adjust their workflow better as well as other things, in preparation for the move. They'll also be able to offer insights and input that might help you.
You should also hire a corporate relocation service to assist you with your move. Involving experts always make things more efficient, and especially with production in mind, the faster and more efficient the move goes, the better. Don't risk your move and production by doing everything yourself or utilizing amateurs. Experts are always worth their pay.
MORE NEWS AND TIPS