DIY Storage and Mobile Storage Compared
Published on Saturday, 05 September 2009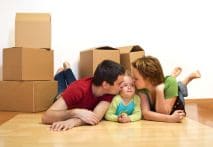 If your things will not fit your new office or your new home, your best option is to rent storage space. But today you have more choices when it comes to storage rental. Aside from the traditional DIY storage, there's also what you call mobile storage.
The Packing and Loading Process
In both DIY storage and mobile storage units, packing can be done by professional removals companies or you can do it yourself. You will incur less cost if you do the packing but you will also need time to do it. Some insurance companies also do not insure things that are not professionally packed.
Traditionally, you would need to rent a truck so you can bring your things to your storage unit. This is the case for DIY storage. But today, mobile storage rental revolutionizes the process of renting storage. You no longer have to face the hassles of bringing your belongings to the storage unit. Instead the storage container is brought to your doorstep. You would be able to load your stuff without the need of traveling. The company would then simply collect the container at a designated time after that.
The Advantages of Renting Mobile Storage
Using mobile storage obviously is less hassle. It will also be less costly since you would not have to rent a truck. You will still have the control on the arrangement of your belongings since you will load them yourself.
With these benefits, it's not a wonder why mobile storage rental has grown in the market. You should follow everyone if you want a less stressful storage and a cheaper one too.
MORE NEWS AND TIPS