Do You Need Removal Insurance?
Published on Tuesday, 08 December 2009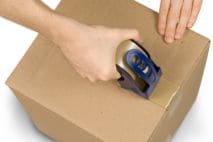 Packing fragile things such as china, glass, picture frames, crystals and mirrors require special care. That is why you need a Removal Insurance to make your belongings stay in one piece. Here are other reasons why you should hire a removal insurance company:
* High Risk of Damages
Insurance Premiums in the removal industry are high due to the risks of furniture and delicate items. This is because when you start to move some more items than needed, you add the risk of damages. Since your things will be packed up, moved from your old house, loaded into a removal truck, and driven to your new house, these actions are vulnerable to damages from hi-speed bumps and round corners, not to mention the unloading to your new home and unpacking probably by different people. This even increases the risks twice if you are moving in another country.
* Possibility of Loss during the Move
Loss is an inevitable circumstance. A good removal company is going to have sufficient cover in place in case of damages and loss of items. However be cautious. Not all removal insurance are the same. So be choosy and double check the insurance cover before paying.
* Liabilities
Packed goods are not normally covered under an insurance policy. This cannot be proven that the items were in good condition before the house removal. However FSA Regulated Removal Companies here in the UK can sell you a liability insurance policy. The covers will be on a liability basis, which means that your items will be covered under the company's Bulk Liability Policy, instead of an individual Insurance Policy in your name.
MORE NEWS AND TIPS