Easy Tips When Hiring a Professional Moving Company
Published on Sunday, 15 November 2009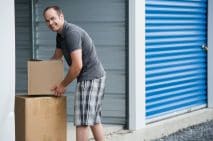 So you have decided to make your moving less stressful that is why you want now to hire a professional moving company. Well, you just made one of the best decisions of your life-only if you have chosen the right moving company the right way.
Here are the tips you can use when hiring a professional moving company:
- Moving companies are not the same-some are licensed while some are scams. So when choosing, make sure that the company you've invested your trust to is licensed. You can check if they are licensed in the Better Business Bureau or similar agency.
- Get quotes from various moving companies. But never ever accept a quote over the phone. A representative from the company should come to your house and see how many things you will move. Only through this that they will be able to give you the near estimate.
- If the moving company will also do the packing, ask if the packing materials will be supplied by them. This should be the case, anyway, and if the moving company asks for more payment for the packing materials, then that company is probably a scam.
Sure, hiring a moving company to do the moving for you is less stressful. But if you happen to hire a scam artist, then that is surely more stressful than a DIY moving.
MORE NEWS AND TIPS