Five Smart Techniques to a Better Packing during a Move Out
Published on Saturday, 30 June 2012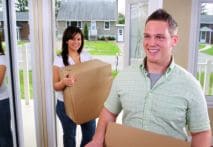 People often say, that you don't have to be an expert to pack your stuff during a move out. This is true, packing stuff does not require a degree or any special knowledge and skills. Usually , people know it as tiresome, boring , frustrating and annoying. Everyone can pack a box and load it in a truck, but it is just so hateful that not everyone will be willing and happy to do it. However, there are some tips , which can help you pack your stuff easier and for one week , rather than there.
Here are some packing techniques, which can help you.
Before you even start packing you should get all the packing supplies you are going to need, so you will not have to stop packing and run to the store every time you realize you don't have a packing supply. You are going to need a couple of things such as, scissors, marker, sticker, boxes , bubble wrap and packing paper. Make sure to write down on a list all the stuff you are going to need. You can buy these supplies from every local supply store. It is very important to get boxes in all sizes , since you will have to pack items in different sizes. If you have saved the boxes in which your stuff has been bought , you can use them and save money from buying a lot of boxes. You should also remember not to make the boxes too heavy , so they can be lifted and loaded without damages.
Next , you can put socks or pillow cases in holes in the boxes to avoid sketching during the move.
Another good idea is to pack small items in small boxes and then put those boxes in bigger ones. This is better instead of having ten small boxes. Again be careful not to make the boxes too full and too heavy.
Pack one essential box.You probably have heard about the essential box; this is a box which contains all the things you will need immediately , when you move to the new place. This is stuff like, food, snacks, beverage, towels , shampoo, toothpaste, toothbrush a couple of plastic dishes and spoons and other things you are going to need during the first few days. If you are packing liquid make sure that it will not spill during the move. Make sure to label this box ''essentials'', so you will know where your most needed stuff is. There is nothing worse arriving at a new empty place and having to look for towels or dishes for hours.
As you have labeled this box, make sure to do the same with all the other boxes. Can you imagine the mess, when all your boxes are stored in your new apartment and you don't know which one contains what? This could be a real nightmare, you have to open every box to see what is in there and to decide whether you need it or not. To avoid this happening to you and to turn your new home into a complete mess, label the boxes, it does not take a lot of time and energy.
Contrary to the widespread opinion that packing is very difficult and tedious , it is much easier. Using the steps given above can make the whole process like a play. These are easy steps to remember and follow. So, if you want to forget how tedious and burdensome packing is , make sure to use the tips.
MORE NEWS AND TIPS