Five Tips to Cleaning Your Apartment Before Moving Out
Published on Tuesday, 05 January 2010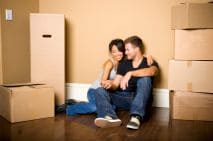 If you're renting an apartment, one of the requirements by landlords before you can move out is to clean up your old space. Although some will not require this, cleaning is still a way you can show your appreciation to your kind landlord. However, not all apartment renters know how to properly clean their spaces before moving out. Here are some tips that can be helpful for that:
1. Make an apartment cleaning list. If you can't make a list, you simply need to download a rental cleaning checklist from home improvement websites.
2. Review the apartment cleaning list. Sometimes, these lists are generalized that some cleaning listed on it are not needed anymore.
3. List down all your needed supplies and buy them. So you know what cleaning your apartment needs. Now you should list all the supplies needed to complete these cleaning.
4. Clean when the apartment is already empty. That means you have to pack all your things first and store these in a self-storage or send them to your new space before you start cleaning. Cleaning an empty apartment is always better than cleaning a space full of junks.
5. Get help from friends when cleaning the apartment. Doing this is also a get-together activity for your gang.
Cleaning is never easy once you follow these five tips. You'll not only make your landlord happy, you'll also make the next renter happy. Plus, you can get yourself out of trouble by pleasing your landlord.
MORE NEWS AND TIPS