Get Rid of Moving Stress
Published on Wednesday, 30 September 2009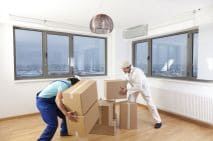 Since moving is a very stressful activity to pursue, it is then a wise action for you to make your own readings to know the things you should do including the things you should not do when pursuing this activity. So if you are planning to move anytime soon, the following discussions will help you prepare to ensure the success of this activity.
Before the Move
Prior to your move, it will be helpful for you to make an advance planning to make the flow of your activity smoother. Like for instance, you can keep a list of things to do that relates to your move. You can note all your appointments to your family doctor, disconnect your home services, and conduct more research concerning to your new location.
On the Date of Your Move
Make a careful organization on the day of your move. To prevent your children from messing up to your works, you can give them some activities to do such as coloring books and toys. You can also ask someone to look after them while you are busy completing all the necessary moving works.
As you will see, it's all about being organized and careful planning for you to ensure the success of your moving activity.
MORE NEWS AND TIPS