Getting through the Bad Situation and the Move
Published on Thursday, 01 October 2009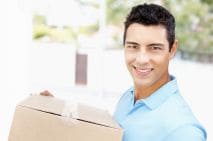 In some instances, the reasons for the move is quite opposite from being exciting. If the reason for the move is divorce, death or economic crisis it's really very difficult to handle. Not only do you have to face the physical labor but the emotional stress as well.
At times like these, you need to be more considerate of your feelings. It would also help if you have somebody to talk to. In terms of packing up your belongings, you should just take the things that comfort you and make you feel secure. This could mean more moving expenses. But if it's the only way to heal your emotional wounds it would be worth it.
If you cannot decide whether to keep some particular things, you can store or simply bring it for now. And then you can decide later whether to dispose it or not. At times you are so angry that you just want to get rid of things to keep them out of sight. But it would also help to think economically too.
If you feel so drained already you can always stop and take a break. In fact, you should even indulge yourself for some luxury to make yourself feel better. This will invigorate your energies and help you get through your present troubles.
In the end, you just have to do what makes you feel better. At most times, you just have to prioritize your feelings over money even.
MORE NEWS AND TIPS