Guides On How To Pursue A Trouble-Free Move With Your Kids
Published on Sunday, 29 November 2009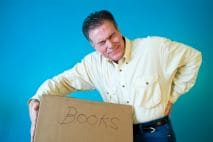 Moving is a stressful activity. This statement is already given. So how much more if you are going to complete this activity with small children to care for-the stress might be doubled. Good thing, there are smart ways you can follow to make your move tantrum-free as much as possible. Some of these are mentioned below:
· Know what to say and when to say it: If you have a toddler, you will not have so many problems when you move them since the only thing you should do is to assure him that he will be moving with you to aid his fears. With the older ones though, you need to discuss the reason for your move and the good things they can expect when you pursue it.
· Involve your kids in the process of moving: Allow your kids to pack up their own things such as their toys and other treasured stuffs.
· Get your kids for a Sunday drive: If possible, take your kids for a leisure drive from your old place to the new. This will help them adjust their feeling on your upcoming move.
· Get some help: You are advised to move with the assistance of professional movers to give you enough time to take care of your children's needs.
By doing all of the aforementioned tips, you will surely be able to help your kids to adjust in your upcoming move. More importantly, you will be able to point to them the good thing that can also happen once you finally moved.
MORE NEWS AND TIPS