Have a Smooth Moving With These Tips
Published on Sunday, 25 October 2009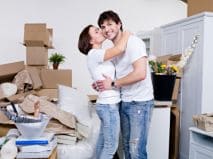 Everybody will love a new opportunity in his life but not everyone will love the stress of moving. But along with a new opportunity or a new life is a stressful moving. You can still have a smooth moving, anyway. Here are the tips on how you can do that:
· Plan your moving as soon as you've confirmed the moving date. The moving process will take about two months of your time so make sure that you do the planning before it's too late to make plans. By having a plan, you can have an organized planning and you can save time, effort, and money with that as well.
· Pack as early as you can. Packing is undeniably the most time- and energy-consuming of all the moving processes. Start your packing by collecting lots and lots of packing materials. After that, start your packing from the seldom used items to the usually used items. You can read separate articles about packing tips and know more about the right packing procedure.
· Sort things out by the unneeded and still needed things. One of the biggest mistakes of stressful moving is packing and moving things that are in the first place not anymore needed. Avoid doing the same mistake by sorting your things first and make sure you'll only move the things you still need. For the things you don't need anymore, you can give those away, sell them, or throw them.
Easy and smooth moving is not impossible as long as you know how to work things out. The above tips are your ways on how to work things out for the moving.
MORE NEWS AND TIPS