Helpful Tips to Ponder When Moving
Published on Tuesday, 02 February 2010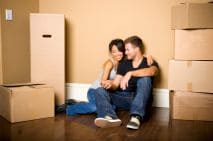 If you will move house, you have to be smart enough and look forward to your move. If you like what you are going to do, in case, moving to a new place, then you will be perfectly fine. Though you will need to spend your time, money, effort, and energy to get things completed, it will be a rewarding experience in the end.
Seek the assistance of your family. Don't take the burden all by yourself; you will end up more miserable. Your family can provide you with the help that you need. If you are moving to a place that is near your place, then you can ask for recommendations from your colleagues to refer you to professional movers to do the manual job for you. When moving, be careful and organized in packing. Do labelling so that you can unpack your things the right way to avoid more loads to carry and getting your things lost or misplaced.
Finally, when it comes to choosing where to move, you have to consider the location, your work place, your family needs, the transportation means to your new home, the community, and the distance of the place to the market, church, school of your children, and the community as a whole.
MORE NEWS AND TIPS