How To Choose The Right Removals Company For Your Move
Published on Monday, 26 October 2009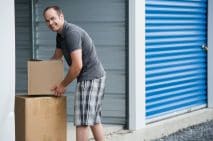 With the many choices available for a removal company for your move, it's difficult to decide which outfit to hire. Moving is a very stressful and tiring process, so it's best not to complicate things further by choosing the wrong removal company.
When looking for movers, one the most important things to look for is the transparency of their pricing scheme. Some unscrupulous removal companies will give you low estimates and then surprise you with a big bill when it's all done. You need to find a company that will outline the details of the payment scheme and breakdown of the charges you will incur from the get go.
Another thing to look for in good removal companies is good feedback and experience. Some movers are not used to moving special pieces of furniture like pianos, or are not familiar with your new location, so you need
Insurance should also play a part of your decision making process, because the safety of your things is paramount - so in case of any damage sustained during transit and transport, at least you can be assured that they are insured. This also shows that the company values your things because they take extra precautions to ensure that they are safe.
MORE NEWS AND TIPS