How to Find a Reputable Self Packing Service Company for Your Move
Published on Tuesday, 23 February 2010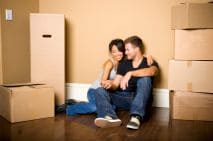 It will be great to move if a professional and reliable moving company will do all the work for you from planning, packing, loading, unloading, and unpacking your things. Unfortunately, this requires a big amount of money.
If you are on a budget, you can save more money if you pack your own belongings and just hire a self packing service.
A reliable self packing company will be able to provide you all the packing materials that you need. They will give you some tips on how to pack your belongings properly.
You can ask your friends and family for referrals. It is better to hire someone that was referred by a trusted person because you know that their referral was based from their real experience.
You can search the internet and yellow pages for a list of self packing company in your area. You need to take note that the first self packing company in your research page result does not mean that they are the best. You still need to do some series of research online like doing some research on top forum sites. Most unsatisfied customers usually post their bad experiences with unreliable moving company on tops websites and forums.
A reliable self packing company will provide you blankets and other packing materials that you could use in order to properly transit your things into your new home.
MORE NEWS AND TIPS