How to Pick the Right Removals Company
Published on Sunday, 20 March 2011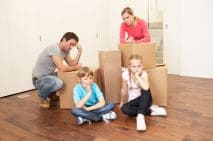 Hiring a removals company would help make your move to be more convenient. But this would only be so if you hire a reputable removals company. So you should take time to research and investigate several removals company. You should consider several so you can ensure that you will get the best deal. But what's even more important is that you ensure that you are handing your belongings to a company you can trust.
To get your choices of removals companies you can ask friends and family. You can also use the Internet to research which companies are popular today. With a list in hand, you can check out each whether there are many complaints against them. You can read reviews and you can use websites like the Better Business Bureau as well. Of course, you should check which companies are reputed for quality service.
You should also get quotes from the removals company and compare the packages and prices. By doing so you will be able to find out which companies offer the services you need and the best prices as well. You can choose according to the best price, but make sure that you will not sacrifice the quality of service too.
MORE NEWS AND TIPS