How to Reduce Stress during the Move
Published on Sunday, 11 April 2010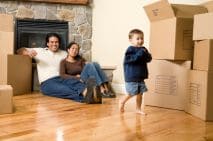 It can be both overwhelming and frustrating when there seems countless of things to do and you have so little time to do them all. There is still hope for your situation though so take a deep breath and relax a bit.
The first thing to do is to make a to-do list and plan for every little detail of the move. Look at all your things and discard all the things you will no longer need. This will surely cut your packing hours. By doing so, you will save time, effort and money. If there are still too many things to pack, you could also opt to hire a removals company to help you.
Nevertheless, if you decide to still pack your things by yourself, make sure you have lots of packing paper, bubble wraps, boxes, tapes and other packing materials. Always make sure that you are using the appropriate boxes and your things are sufficiently cushioned using packing paper, packing peanuts and bubble wraps.
Don't forget to label the boxes so you or the movers will immediately know where to put them. Include the list of contents on the label too so finding things can be easier. It would also be helpful if you had an inventory of your things.
By having an organized move, you are less confused and therefore less stressed. You would know what to do so you waste less time worrying about the move.
MORE NEWS AND TIPS