Ideas to Reduce Stressful Family Relocations
Published on Monday, 02 May 2011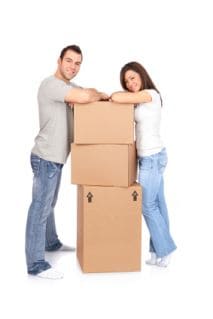 When preparing for a move, two needs must be satisfied - contractual and emotional. Contractual needs refer to the things that must be settled prior the move. This includes house buying, hiring movers, signing of necessary documents and the like. Emotional needs on the other hand, are usually challenging to attend to, especially if you are carrying out a family move.
Getting the Kids Ready for the Move
Children usually have a hard time understanding the purpose of moving. They feel anxious about leaving their friends, school, neighborhood and all the things they are familiar with. To ease their anxiety, be sure to tell them about your plans as early as you possibly can. This way, they wont feel blindsided when you start to pack. Make the whole affair enjoyable for them and give them things to look forward to after the move. Encourage them to tour the new neighborhood and engage in various activities in school.
Partner with a Reputable Real Estate Agent
The real estate market is a complex market. You need someone who is knowledgeable with the ups and downs of the real industry to find the perfect house for your family. Tell your agent about your house requirements and he shall be able to recommend a few locations that fit both your needs and budget.
Patience and Flexibility
No matter how good your real estate agent is, you can't expect everything to go smoothly. When issues such as faulty wiring is discovered in your house, or there are delays in the house buying process, remember to keep it together. Expect many challenges and be ready to face each one of them.
MORE NEWS AND TIPS