Important Tips for Your Moving Insurance
Published on Saturday, 12 December 2009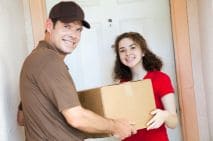 As there is always the possibility of your possessions getting damaged during location, moving companies provide some insurance for your belongings. However if you have lots of fragile and expensive items, it is better to buy some additional coverage for the move.
1. Options you have for moving insurance are basic liability and replacement value coverage. Of this, replacement value coverage proves to be the best option. This is because basic liability offers coverage based on the weight of the item whereas replacement value provides full coverage for your losses during relocation.
2. There are two types of replacement value coverage. Declared value protection is where you decide the value of your item, and the mover is liable only for that amount if it gets lost of stolen. However in case of replacement value coverage, the mover has to provide you with a brand new belonging if it gets lost or stolen.
3. Make sure you take photographs of your possessions before the move to prove that they were intact before the move, if they end up damaged on reaching your destination.
4. Once the inventory of your goods is compiled, check its accuracy before the move an on reaching its final destination.
5. If you find anything broken or missing on the day of the delivery, leave them in its packaging to collect your claim. List out all your damaged and lost items whilst a mover's crew is around, and endorse it with your and the person in charge's signature.
6. Make sure your paperwork related to the move is stored safely till your claims get resolved. Read everything thoroughly, including the bill of lading and property sheets before signing on them.
With the help of these tips, you have sufficient moving insurance for your belongings, and can easily make claims if required.
MORE NEWS AND TIPS