Know The Ways On How To Get An Exact Quote For Your Move
Published on Thursday, 19 November 2009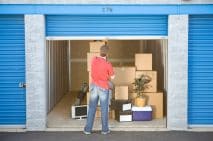 Understanding your moving quote is very essential to help you avoid any unexpected rate after the move. One way to do this is to provide the moving company you plan to hire with a detailed description of your move-who will pack the items and how far is the gap between your present location and your new location.
To help you find a quote that will match to your final bill, you carefully need to remember the suggestions stated below:
1. Take a stock
Make a detailed inventory of the things you are planning to move. Include in your list the box contents and your furniture items. Make sure to take a careful estimation of their weight as well. More importantly, take note of the items that will need extra care and the ones that are very much valuable to you so they can be given special treatment.
2. Determine the types of moving estimates
You vitally need to understand the types of estimate you will obtain and how it can vary after the move. Remember that there are certain moving companies that bait their clients. Knowing the two types of estimates will help you understand this better:
· Non-binding estimate: This is a quote given after the move. So, the final price will be set once the move is done.
· Binding estimate: This is a fixed quote. So, the rates you will pay can either be the quoted amount or less.
Just always remember that when you are getting a quote for your move, always aim to know the exact amount that you will pay before the move is completed.
MORE NEWS AND TIPS