Making the Moving Experience Even Better With A Mover
Published on Wednesday, 06 October 2010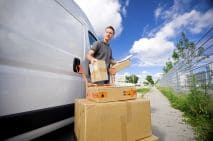 Moving a residence is one of the most traumatic situations you can be in besides death and pregnancy. With the changes awaiting you and the tons of workloads to do, it is not anymore a question why it can definitely cause a lot of headache and stress in the end. The good news for you is that you can make this task easier and simpler for you. That is none other than hiring the services of a moving company to do the entire job for you.
Though a lot of people are attesting to how good a move can be with experts in the picture, you can make your experience even better. Check out these tips you must observe for a better or best moving experience:
· Pack important items and paperwork separately. Things such as jewelry, important documents, and the like must not be loaded with the rest of the items in the truck. Rather, pack them separately and take the responsibility to carry them with the family during the move.
· Check out insurance from the company. Get a list of the company's insurance policy and find out whether your items can be covered for loss or damage in times of transit or not.
· Label the boxes. Write the address on all the boxes to increase the chances of your valuables reaching you in case it is lost somewhere. Though you can trust the company fully, it will pay a lot to do this just to be sure.
Hiring a mover will never be a great experience if you do not remind yourself of your little responsibilities. Follow these rules and have a stress-free move.
MORE NEWS AND TIPS