Making the Whole Family Emotionally-Ready for Relocation
Published on Monday, 16 May 2011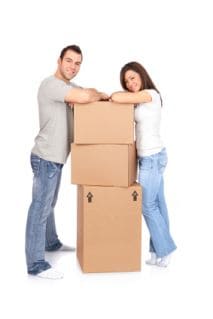 More often than not, it is mom and dad who decides when and where to move. They both have to make tough decisions to either protect the family or make living convenient for each family member. However, moving can be stressful to kids at times, especially when there is emotional attachment involved.
Planning for relocation is handled primarily by the parents. The kids can help with the packing, and maybe take charge on some errands and chores. But then again, parents should also take into consideration how the kids feel about the relocation. It is very difficult for them deal with transferring to a new school, and making new set of friends but leaving good ones behind. It would be harder if one already found a special someone nearby. This is where stubbornness usually comes in.
To be able to deal with such an emotionally-stressed situation, parents should take time to talk to their children and explain the need for the move. It would be best to lend an open ear and listen carefully to their thoughts so that the issue can be addressed accordingly. Kids are usually afraid to embrace changes and who would be the best persons to talk to with such a difficult ordeal other than their parents. Communication is the key and properly setting their expectations will definitely go a long way.
MORE NEWS AND TIPS