Ease House Moving with These Five Moving Tips
Published on Friday, 14 October 2011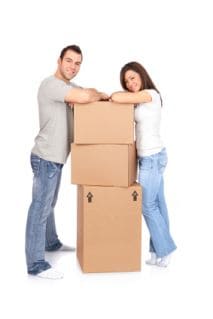 The preparation for house move can go from exciting to downright frustrating. To alleviate the stress that you might experience in this laborious process, follow these useful tips:
Create a big list
Start off by creating a list of all the packing materials you will require. Determine the amount of boxes, packing tape and bubble wrap you need. This will be your shopping list. This is also the list which you will use to monitor boxes. Use color codes to identify where boxes should go (kitchen, bedroom, dining room etc.) Don't forget to note the codes so you can easily find the boxes later.
Collect packing supplies
Make sure you never run out of packing supplies so you won't have to stress out about finding boxes late at night. Pack ahead of time as well. Start with goods you don't use too often such as seasonal clothing and books.
Pack similar things together
If the items won't fit in one box, consider getting a larger one. Never separate similar items as it can be difficult to find them later.
Pack suitcase for personal stuff
Don't try to put everything in boxes. You need to separate essential items and keep them handy so you won't have to search through the stacks of boxes for a towel. Keep toiletries, food items and documents in a luggage.
Make room for moving truck
Prepare a parking space for the moving truck. Keep the space as close as possible to your front door so that less time is needed in loading boxes.
MORE NEWS AND TIPS