A Fool Proof Guide to Moving and Relocating
Published on Wednesday, 10 August 2011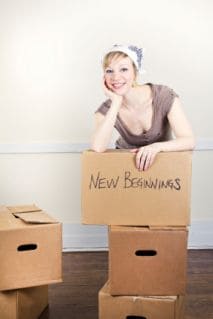 Planning on making the big move? Before you box up your stuff, consider the following tips to make it less stressful and maybe even a little bit fun. First of all, make it a point to move from the months of October to April as this is the lean times for moving companies. It ensures that you get the schedule you want and a more competitive rate compared to peak season.
Second, anticipate the schooling of the children so the move will not disrupt their studies even when you are transitioning the family to a very new and overwhelming stage in your life as a unit.
Third, make it a point to invite the movers to take a look at your stuff prior to moving day so they know how to pack stuff and give you a close estimate on how much the entire task will cost.
Fourth, be aware of the contract that was agreed upon by both parties so you know the liabilities and what to do in case something untoward happens.
And finally, do make sure that your things have been properly packed the day before you have to move to eliminate rush-packing at the last minute.
MORE NEWS AND TIPS