Why Rely on Moving Services Company
Published on Friday, 16 September 2011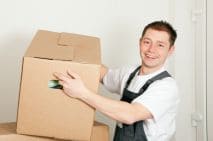 It is not always easy to move especially if you have lots of things to pack and transport. You cannot deny the fact that there is anxiety and stress when moving. The good news is that you can lessen any worries with the help of removalists.
Removalists are men who work in a company that offers moving services. Their main job is to safely and securely transport all of your items from the old place to the new house. Take note that they will do extra and proper care to carry and load each of your items from the most lightweight to the heaviest and even the most fragile items.
In addition to that, the company is going to cover insurance for any damages or loss. That is one thing you have to thank for when hiring one of the best companies in your town because you can have the guarantee to avoid losing anything in case of an accident.
When hiring a moving services company, any worries are reduced because they can carry all of your items and load into the truck. You can definitely count on every man who is going to help you make your home moving goes smoother, easier and more efficient.
MORE NEWS AND TIPS