Moving Insurance Claims: How to Best Deal with These?
Published on Tuesday, 06 October 2009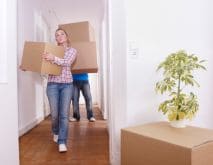 Most of people who are used to moving out from one place to another know the importance and the essence of having a moving out insurance. The moving out insurance allows people to sit comfortably while their belongings are being moved out. However, for most part, the problem lies during the time that one is collecting the insurance claims. Below are the simple ways to deal with your insurance claims:
Make sure that all your insurance claim documents are all ready and prepared. Majority of times, the delay in claiming your insurance is brought by incomplete documents. This makes the insurance companies doubt the veracity of your claims thus, causing delays on both ends. In order to avoid this, prepare all your documents pertaining to moving out insurance claims. Know your responsibilities as an insurance claimer. Insurance companies usually have dates to follow. Make sure that you know all these dates to avoid any delay in collecting your insurance claims. Make sure that you know how you are claiming from the insurance company. This makes it easier for you collect the entire amount without having to go back and forth in the insurance company regarding discrepancies in the computation.
Expediting your insurance claims depends on varied factors. You can help expedite the process by understanding the things stated above.
MORE NEWS AND TIPS