Moving Out to a New House: The Countdown Begins
Published on Tuesday, 15 September 2009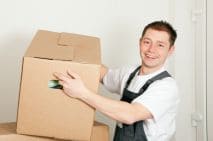 When you are about to move to a new house, you should expect that the days are essentially needed to be accounted for. Every day of the week and every week of the month counts a lot. Effective accounting of the days prior the moving out should focus on the following:
You should have 6 months to prepare the move out. On the first month, you need to make sure that you have effectively accounted and inventoried all the household stuff that you need to pack. Along with this, a checklist must be made to make sure that all details of the household stuff are documented.
The day after that one month, you need to make sure that you have already checked for yourself the details of the service packages being offered by a moving out company. It is needed that you have several company options to study and to choose from. Do not settle to having a single moving out company as this is too risky.
A few weeks will be needed to arrange and settle all the legal documents that pertain to moving out. This may include settling the contracts with your new house and the agreement between you and the moving out company. This is going to entail hard work so you need to allot considerable amount of time.
Two weeks before your actual moving out, make sure that you have already sent your new address to your relatives, friends, and business contacts when necessary. This will allow them to bridge the communication with you.
Moving out requires ample amount of time. Do not involve yourself in a rushed moving out that makes the entire moving out process a complete mess.
MORE NEWS AND TIPS