Moving Reviews - Are They Helpful in Finding the Best Moving Company?
Published on Friday, 26 November 2010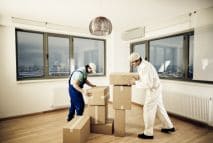 Everybody needs to save money when moving. It is unfortunate to spend a lot of money just to be able to move to the new location. There is no choice but to give a few of the amount you have. Yet, there is a way that you can minimize from wasting your money.
Before you hire a moving company, you need to know the best, satisfying and most quality moving services you can find. You can find that most reliable moving company through reviews. You have to research and spend some time looking for the best company.
Through reviews, you will see the testimonials and feedback of customers who have tried the moving companies' services. That is one basis in finding the best company. Customers are not the only factor of reviews of companies. Even business accreditations give reviews which is more reliable. You need to know which companies offer the satisfying moving services.
The most basic information you need to know about moving companies is their license information. You have to find out if they are eligible to do those services. After getting the potential moving company, you verify the business from the Better Business Bureau or BBB. This will give you the confirmation on how reliable the company is.
MORE NEWS AND TIPS