Moving scams
Published on Tuesday, 08 May 2012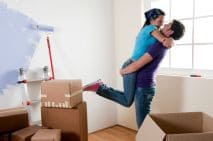 Not all moving services can be trusted. If you browse moving companies on the internet, and not based on anyone's recommendation, then be aware that some of them are scam and they have made a business out of tricking people. The internet is a vast space and because it allows everyone to make a website and start advertising, it also means it gets harder to track the scammers. Moving scammers are no exception to the rule - they are able to organize the most outrageous scam.
The first thing to look for when searching for a moving company is their credibility - there are lists of moving services where only the ones with proven record are listed. Another thing to be wary of is their delivery date. Once they load your belongings, they should deliver the items to your new home in due time. If you are not available there, they have to arrange for someone to receive the delivery. Some of the scams include labeling your items as "undeliverable", which brings lots of confusion. No matter what you think, once they put this label on them, they would go to a storage place. If you want to have your items back you need to pay a storage fee, charges for the service or even fines. If you think that a scam moving company would listen to your complaints, you are wrong. They have probably done this a hundred times before and they know how to get away. This scam often includes a storage space which is owned by the company. Once your items are put there, they become possession of the company. This leaves most people without a choice.
Trusting someone else with your items is always risky. Being aware of how different scams work will make you more cautious and able to recognize the scam when it happens. A regular practice is a scam involving a different identity. Behind a company which looks like a moving one, has a nice website and even recommendations online, can actually be a broker, not the owner of the company. The scam goes like this: the moving broker acts as a middleman, charging you a lot, then he refers you to an affiliate but takes the bigger percentage for himself. Moving brokers are not illegal, they can save you time during the moving process, but some of them are so greedy they destroy the image of the brokers in general. Don't trust everything you see online or hear on the phone - you can never be 100 % sure who you are dealing with. It is better to visit their office yourself before trusting them with your home's belongings. Another serious issue is making online transactions. You should use your credit card details only with reputable companies you trust. A scam company can easily access your data and get hold of all your personal details. Some scam moving companies attract clients online by low quotes. Once your items are loaded into the truck, though, they raise the fees. If you refuse to pay them, they lock your items until you agree to pay. This method is close to a real robbery and absolutely illegal. Always insist on having insurance on your items and don't play the role of the victim. Search for a local company which your family or friends have heard of or recommend you. Don't trust the ones who offer you the lowest price. Even if they are not scammers, their services won't be the best. Don't rush into choosing the moving company and keep your eyes open just in case.
MORE NEWS AND TIPS