Planning: The Best Strategy for a Less Stressful Moving
Published on Thursday, 08 October 2009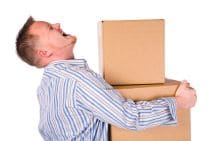 It is already proven by a survey that moving really is the most stressful common event in a person's life. But this should not always be the case because with careful planning, moving will not be stressful, or at least, it can be less stressful.
If this is not your first time to move, then you probably have some ideas on what techniques you should follow for less stressful moving. But if this is your first time to move, then these tips will help you through the entire moving process smoothly:
· Plan for the moving as soon as you know that you are moving. There's no too early planning because in moving, the earlier is always the better. Earlier planning will also mean earlier start of the moving process.
· Prepare a checklist of the things you should do for the moving process. This will include packing, informing, loading, unloading, cleaning the house, choosing a professional mover, etc. It will be better if you also have a timeline of these checklists.
· Start completing the checklist as early as possible. It's better to pack early than doing all the things in a last minute. That might only leave you cramming and end up in total stress.
· Hire a trusted moving company. Doing this is your easiest way out of the stressful moving, though a lot more expensive. But if you value your time and effort, then contacting a moving company will surely be worth it.
With planning, not only a less stressful is ensured, even a successful moving will be yours.
MORE NEWS AND TIPS