Practical Steps to Follow When Moving Your Home
Published on Friday, 04 December 2009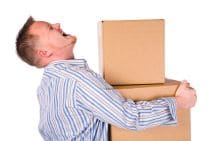 Who doesn't want to move smoothly and effortlessly? It is a known fact that moving to a new home can be very stressful. That is why you need proper organization to avoid headaches when you move your home.
The first step you have to do is to create a simple record keeping system. You can use a simple notebook for this purpose or your laptop computer. You will use this system to keep track of the things that you will pack. Each box you use should have a corresponding code and list all the items you put into it.
You must also prepare the things you need for the move. You should prepare lots of boxes so you can avoid a last minute run to the convenience store. It would be best to overestimate your need for boxes. Make sure also that you have enough packing tape, rope, scissors, cutters, and markers.
You need to pack early to avoid rushing things. You can commit lots of mistakes if you are packing your belongings on a rush. Request for moving boxes from the removal company or you can buy these boxes as early as possible so you can start packing weeks before the scheduled move.
MORE NEWS AND TIPS