Reasons Behind the Decisions of Moving
Published on Monday, 22 March 2010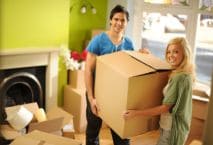 There will always come a time in your life that you will find the need to relocate. This is unless otherwise you are already living in the most perfect home you can ever have. Though there can be a lot of hassles when relocating, the effects of the move can always be rewarding.
Indeed, there are a lot of reasons as to why people move. First, it can be the need of a bigger space for the growing family. This is especially true when a family is expecting a new addition to their new home.
Another reason of moving is the desire to be in a better neighborhood. Since the ambiance of the neighborhood can change after some years, your most ideal location before cannot be the best one for tomorrow.
Moreover, people move because they want a home that is closer to the work they have and closer to a good school for their children. Lastly, moving can be a reason of being able to afford a better home than what they currently have. This always happens whenever a family can already afford a more expensive abode.
There are a lot more other reasons why people move. However, moving is always a part of entering a better life for the whole family. Hence, whatever the cost and effort of moving is, the reasons are already enough to consider it worth it.
MORE NEWS AND TIPS