Research: First Step in Buying a House
Published on Saturday, 21 November 2009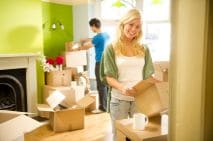 You are lucky if your promotion did not require you to move to another city. But if your promotion means moving to a new city, then you surely need to buy a new house. Of course, your first step in buying a house is researching.
Here are some resources helpful for your research:
- The Internet. The World Wide Web is a great source if you want to know more about the community you're moving to. The city or state you're moving to most probably have a website. You can browse it to know more about the place-from contact information to local resources. You can even use the Internet to look for a new house or maybe a place where you can stay while looking for a new house.
- The Realtor. Looking for a new house in a new city will never be easy without the help of a realtor. Yes, you surely pay him for his services but you can also save some money, time, and effort looking for the perfect new home.
Admit it, you can never do the research flawlessly and effortlessly without the help from the Internet and a professional realtor. And for sure, without proper research, looking for your new home in that strange place will surely be difficult.
MORE NEWS AND TIPS