Simple Tips That Enable a Smoother Move
Published on Sunday, 11 October 2009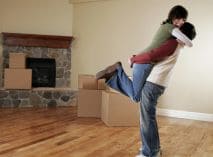 Once the move is finalized, plan right away. Make a list of everything that needs to done from packing to making arrangements for the utilities. Follow through this list as you go along to make sure you do not forget anything.
To Hire or Not to Hire
Make a decision as to whether to hire a removals company for the move. Hiring one frees up a lot of your time. So, if you are in a hurry getting some professionals to pack and to transport your things is the best way to do it.
Sort and Label
Before packing sort the things that need to be discarded from those that need to be brought. This will save you space during the move and this will also save you money as packing and transporting service fees could depend largely on the amount of things that need to be handled.
It is important that you label all boxes as to where each go so unloading and organizing them would be easier on you later on. Labeling them with the contents also help you check whether something is missing once the boxes arrive your new home.
Essentials and Important Documents
Do not pack important documents with other belongings. You should have them with you as you travel to make sure it will not get lost. You also need to carry with you some essential things as you travel. For instance, you would need water and food for the travel. Some toiletries are also important. A change of clothes are also important so you won't have to go over your things on your first night at home.
MORE NEWS AND TIPS