The Essentials of Moving
Published on Wednesday, 14 October 2009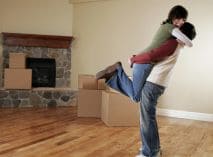 Moving is a family affair; so, everybody should be involved in doing it. With the entire family's participation, moving will be completed successfully. Requesting for the full cooperation of your family members will indeed make a huge difference.
Here are some of the essentials of moving that you and your whole family should try to live by:
1. Put all your records and documents in a safe keep.
2. Determine your exact address and let all important people in your life know it.
3. Make sure that you have settled all your bills, cancelled all club memberships, and stop all utility services.
4. Borrowed items and other friend's properties should be returned immediately as they may get mixed up with your properties when you do packing.
5. Designate the person who will act as your representative in case you need to be contacted. That person will be phoned by the people who want to reach you and then direct them to you.
6. Make sure that you have surrendered all the keys, including the spare keys to the new tenant or owner of your previous house.
7. Don't forget about your pets and always keep them before your sight throughout the moving process.
With these moving essentials, you will surely make the most of your moving process.
MORE NEWS AND TIPS