The Importance of Having an End-of-Lease Checklist when Moving
Published on Saturday, 13 August 2011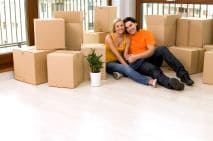 One thing that most people dread is having to pack all their things in the house and move. Due to job-related or personal reasons, however, moving becomes necessary. The good news is that there are things that you can do in order to make the move as hassle-free as possible. Aside from the physical moving of your things, there are actually a lot of paperwork involved which we will learn more about here.
Example of an End-of-Lease Checklist
To help you out, here is an example of an end-of-lease checklist that you can use prior to moving:
• Has my landlord notified me about my lease expiration yet?
The minute that you learn when you are going to move, make sure to notify your landlord. He or she in turn will give you notice about when your lease expiration is up. While you're at it, these notices should give you plenty of time to organize your things prior to the move.
• Have I sent notifications about my change of address?
When moving, you need to notify the post office, your bank as well as friends and family who you would like to inform of your new address.
• How about disconnecting the utilities?
Over the years that you have been living in your current house, there would be magazines or other things that you may have subscribed to. Cancel any subscriptions in advance so you would not get billed anymore. Also, don't forget to cancel the utilities at your old house and connect them at your new home.
• Other tasks to finish prior to moving.
Book the services of a removals company, organize your things so you can hold a garage sale and make money out of some of the things that you have, and buy packing supplies. These are the tasks that you need to finish prior to moving to make it a more organized one.
MORE NEWS AND TIPS