The Need to Cover Your Furniture when Moving
Published on Sunday, 03 October 2010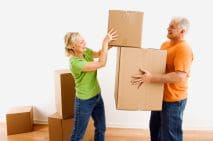 Moving to a new house is a difficult task to do and even just to think about it. Furniture moving is even harder during house removals since they are usually large in sizes and heavy in weight. Transporting furniture will require lots of precautions for the moving process. One of the best ways to take care of your furniture is to cover each with plastic bags for protection against dust, scratches and damages.
Furniture Moving Tips to Follow:
Prepare first the furniture that requires disassembling. Unfold some furniture or store smaller parts like the legs of a table in a plastic bag. The knots, screws and bolts must be stored in another smaller plastic bag. The cushions, pillows and other accessories must be covered with clear plastic bags.
Chairs, sofas and mattresses need to be also wrapped and covered with plastic bags. Just wrap their arms and legs to avoid scratches.
Mirrors and hanging fixtures must be securely wrapped in plastic bags. Put a "fragile items" label on each plastic bag to inform the removers to maintain extra care when carrying your things.
Bureaus, desks and dressers are also important to be wrapped using plastic bags. In order to save space put some securely wrapped breakable items inside. Secure each drawer or desks with padding like cloth or newspapers.
Furniture moving can become less stress when you follow the mentioned tips above. Remember that the use of plastic bags can help you protect your things especially during a moving process.
MORE NEWS AND TIPS