The Perfect Time to Move Out to a New Place
Published on Sunday, 20 September 2009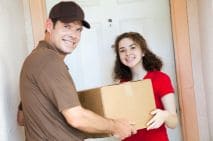 When moving out to a new place, do you really think about the perfect time to do it? Do you have it strategically scheduled based on your calendar of activities or you just move out when you think that it is time to move out - plain and simple!
Moving out to a new place most especially when you have children who go to school should be carefully planned. If you have the luxury to choose the best time to move out, consider the following points:
If you have children who go to school, moving out is usually best done during the holiday season. The holiday season allows children to be on a long vacation from school. It is pretty sure that when you do it during this time, their school schedule is not being affected. You can opt to move during the summer time as the classes during summer have practically ended. This means that when you move to a new place, classes have not yet officially started. Therefore, you can still have the time to transfer your children to a new school without having to bargain on the children's schedule.
While you are thinking about when is the perfect time to move out, think about how you will break the news with your children in such a way that it is going to easy for them to accept the idea of moving out.
MORE NEWS AND TIPS