The Secret to a Good Move: De-Cluttering
Published on Friday, 26 February 2010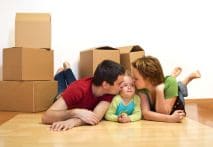 De-cluttering is one thing that must be done before you move. This process will not only help lessen your loads but will help your move cheaper than what is expected. Hence, if you have not done this process before, this is the right time to start doing it.
When you speak of de-cluttering, this means discarding all of your items that has of no use and value to you and your family anymore. Moving to a new home is the perfect time to do this because the lesser your load is during the move, the lesser your burden will be.
To start off, you must separate all the things that you will need and no longer need in the new home. After your first visit in the new place, you surely have known what the things that you can use there are and what things simply do not belong there. All of the items that you will not be using must be left behind. You can sell them for extra income or you can donate them for the use of the needy.
So if you wish to make your moving experience a smooth one, you can start making the move. De-cluttering will make the difference in this time of your life.
MORE NEWS AND TIPS