The Significant Of Getting The Right Van To Save Money and Time
Published on Thursday, 05 November 2009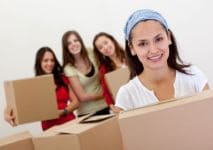 People who are planning to make an inexpensive move will always think about hiring a van, especially when the stuffs to load are only limited. For sure, you might have the same option if you have the same thought. But you cannot just go and book for a van if you are quite unsure yet about what you really need.
Vans for hire may come in different options. If you don't know what you really need, you might end up wasting some of your fortunes. Like for instance, you might be able to hire a van that is large enough for your belongings or you might end up getting a smaller van that might cost you more in gas for the travel to transfer all of your things to your new location.
When you are renting for a van, be sure that you know what you precisely need. To give you a clearer view, you can think of a Luton van. If you need a big van to contain your things properly, you might opt for this kind of van. But if you are not very particular, you might get the one without a tail lift. When that happens, you are sure to experience some heavy lifting since this is designed to be a little higher from the ground unlike a panel van.
There are different kinds of van. Look for the one that suits perfectly to carry all your stuffs to your new location.
MORE NEWS AND TIPS