Things to Consider During Removals
Published on Friday, 06 November 2009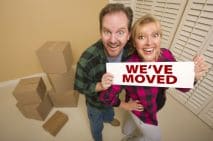 House removals entail doing a lot more things that you can accomplish in a day. You also have to make certain decisions before then. That is why you need to prepare for it several weeks before the day of the move.
Why Hire a Removals Company
One of the first things you have to consider is if you are going to hire a removal company. If you are, what services are you going to let them do it? You also have to check how much budget you have for the move and what other expenses have to be considered as well. But if you have big furniture that needs to be dismantled and packed carefully or delicate and expensive items, you might be better off hiring a removal company even it costs more money. This will ensure that your belongings will be packed and protected well. It will also ensure that these items will be insured.
Of course, if you are a senior citizen or you feel that packing would be too much for you or you will not be able to do the lifting yourself, then again you might as well hire a removal company.
Finding the Best Deal
To save money, time your move on non-peak days and seasons instead. Removal companies usually offer their services cheaper during these times. If you compare quotes of several companies you may just get the best deals in the market. Of course, just make sure that you are hiring a reputable company too.
MORE NEWS AND TIPS