Things to Consider When Moving Out from Home
Published on Tuesday, 22 September 2009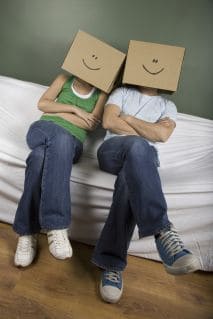 It is always a good feeling to be living independently and freely. However, living a life by yourself entails a lot of things to consider - the expenses, security, and lifestyle. Although this is a lifestyle that is commonly being taken by young professionals, this is a life that is rather too complex at first. So while you are new to it, you may want to take these tips to a better way to move out from home:
Check your financial capability. As mentioned, living a life on your own will entail a lot of responsibilities - paying your own bills like house rental, electric bill, phone bills and the like. Make sure that if you really want to live an independent life, you are capable to handle the situation financial wise. Consider all your options to save money. This may range from getting a not so high maintenance house, getting a roommate to share the rental with, or getting a house with a low premium. Always ask for a second opinion when deciding an important matter. Your friends, family, relatives, or a partner may be able to share better options than what you have. Remember not to rush things.
Efficiently thinking over the advantages and disadvantages of moving out from your house will help you better live a life independently. The ones mentioned above serve a good start.
MORE NEWS AND TIPS