Things to Consider when Searching for a New Apartment
Published on Monday, 23 November 2009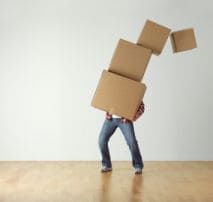 One of the most thrilling part of moving is finding your next home. Just don't get carried away with the excitement though. Make sure you choose an apartment for the right reasons.
Consider Your Needs
Before you even search for an apartment, make a list of your requirements. For instance, you may want to live in an apartment that's near the school and near your workplace. You may also want an apartment that has a laundry area. Parking may be important as well. You might not even want to go higher than the second floor.
Consider Your Budget
Even if you find everything you want in an apartment, it's important that you check out the rent. If you know your budget, you should only rent an apartment you can afford or else you'll soon be on the streets or at least be looking for another apartment.
Consider Your Safety
You may find the best apartment with an affordable rent. But you also have to research if the location is safe or appropriate for you and your family. For all you know, you could be looking at a high crime area. It's also not right to raise a family in the red-light district.
So before committing to any apartment, make sure you research everything about the place. Then consider everything and think twice or even thrice until you are sure you have found the best apartment under your recent circumstance.
MORE NEWS AND TIPS