Tips in Packing Your Liquor and Wine
Published on Friday, 16 October 2009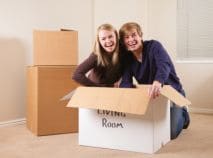 Packing breakable and fragile items when moving have the most tedious work. You need to pack it carefully. Part of the fragile items includes packing your wine and liquor. Here are some helpful tips in packing your liquor and wine.
Before you start packing, you need to categorize your liquor or Wine. Do you own a valuable collection of liquor or wine or just one or two bottles of wine that can be replaced, and be bought in the liquor shop?
If have a large collection of liquor or wine, that are very valuable, you can consider hiring a professional mover or plan it carefully to prevent any breakage. If you own a few bottles that could be replaced easily, you can just use it in one of your farewell parties and just buy another batch when you are settled in your new home.
You can buy cell boxes that are appropriate in your wine and liquor bottles. It would also be good to use a bubble wrap inside the cell box to avoid any movement during the transit.
Hiring a moving company is the way to transfer your collection of wine if they need to maintain a certain temperature.
Pack each bottle carefully. Try wrapping each bottle securely to avoid any crack in case the bottles will bump into each other inside the cell during the transit, especially if the road becomes rough at some point in the transit.
Once you arrive in your new home, make them a priority to unpack first. Remember not to open them after you unpack them in case you are preparing to open one in your new home. Wait a few days before opening a bottle.
MORE NEWS AND TIPS