Tips On How To Determine The Number Of Moving Boxes You Need
Published on Monday, 11 January 2010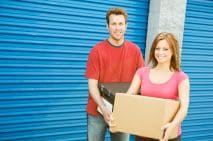 One important consideration to determine how many moving boxes you will need is to account first how many of your valuables you need to carry with you. Staying in the place for a longer span means more things to move. Also, it is important to sort out your things so that you do not have to add to the load the trashes and unusable items.
There are varieties of box sizes and features. Generally, you need small to medium sturdy boxes for books. You will not save for packing all the books in one box that could break open or burst later. You can save by buying boxes in packs or bundles. It is also better to have extra boxes for future use than to run out of them on the schedule of moving. Lighter things can be packed in larger boxes to save space yet are still convenient for handling purposes.
Make sure that the contents of moving boxes are suitable for handling. Boxes should be filled right to the top to keep their forms. Over filled boxes can just burst and are difficult to file while under filled boxes will cave in, thus damaging the contents at transit.
MORE NEWS AND TIPS